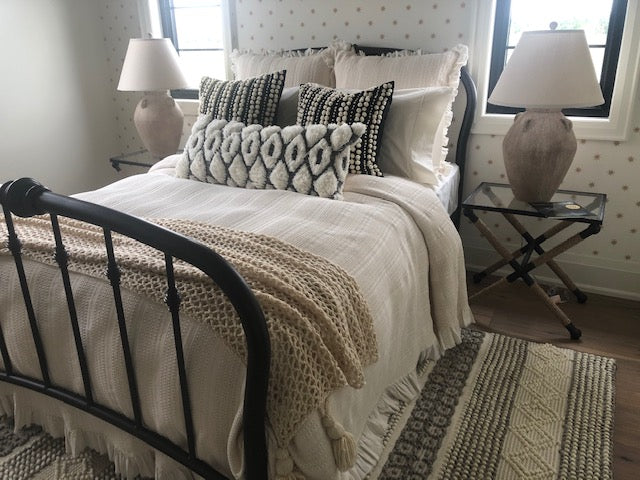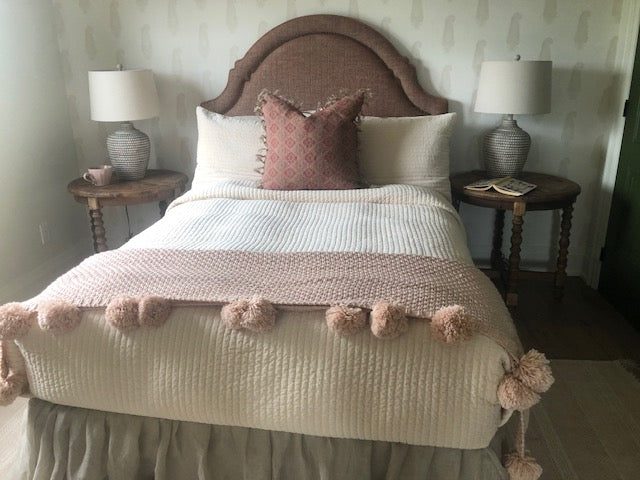 Please visit our showroom where you will view many beautiful display beds layered with fine European linens, custom drapery, cushions and carpets as well as the largest selection of shower curtains and bath accessories. Suite Dreams Home Emporium also offers unique home decor accent pieces including mirrors, art work, accent pieces and lamps, and many gift ideas (gift wrapping is complimentary!). Let our professional staff assist you in creating your very own dream room to suit your lifestyle and budget. 
We would like to sincerely thank our bed linen providers for their continued support in making this year's bedding for the CHEO home beautiful: 
Brunelli Inc., Cuddle Down Products Ltd., Designers Guild, Linen Way, Pine Cone Hill, Revelle Home Fashion & St. Geneve 
Visit us to view the complete collections offered by the suppliers listed above. 
The following are a few photos of the bedding you will see as you tour this exquisite home designed by Tanya Collins. We hope that you thoroughly enjoy this year's CHEO Dream of a Lifetime Lottery Grand Prize!